All-in-one solution for your key performance indicators
Move your services online and gain access to our powerful reporting engine. Better analysis starts here.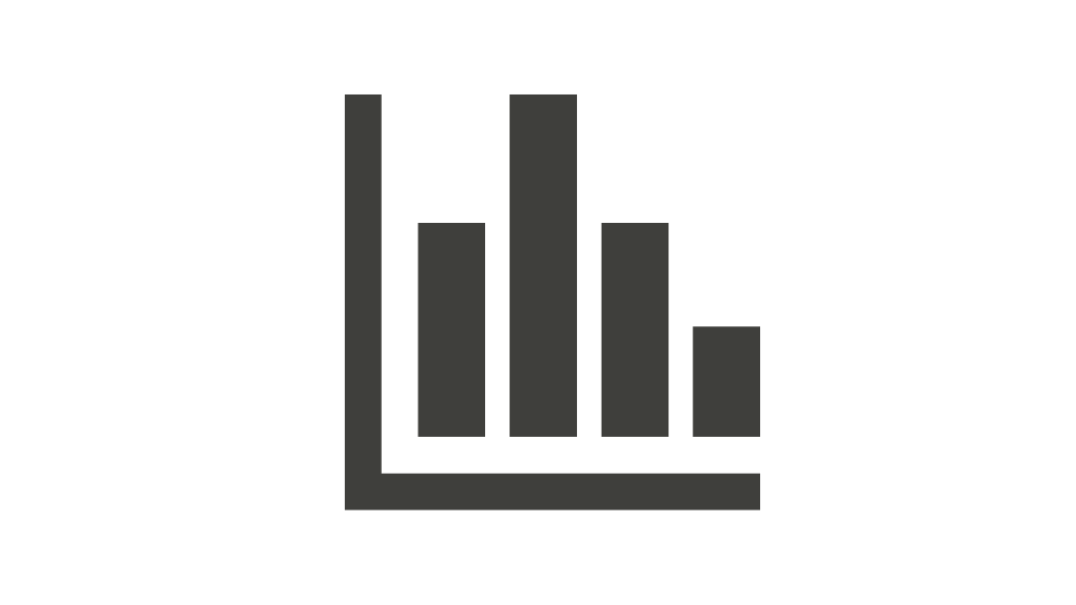 Along with a full reporting engine offered as standard, we've made it simple to analyse complex questionnaire data at key intervention points.
Easily run reports for key performance indictors including referrals outcomes in local areas of deprivation, or attendance and referral status, all within ReferAll's Reporting Solution. You'll never need to leave the platform.
Take a deeper dive into some features we know you'll love.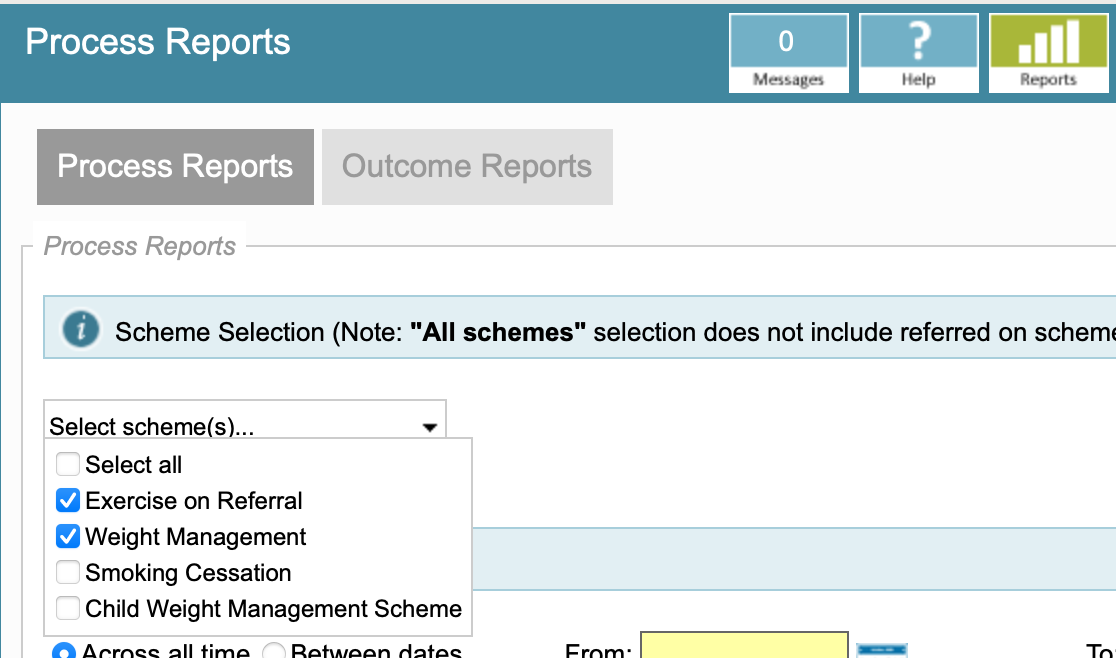 Complex analysis, no problem
We understand the health and wellbeing sector measures patient outcomes with standardised evaluative questionnaires. These usually require the application of complex algorithms to enable you to accurately report on your service outcomes.
Cue ReferAll's awesome technical team.
Get the insights you need for your exercise programs without any unnecessary delay. Fast, efficient, and user-friendly.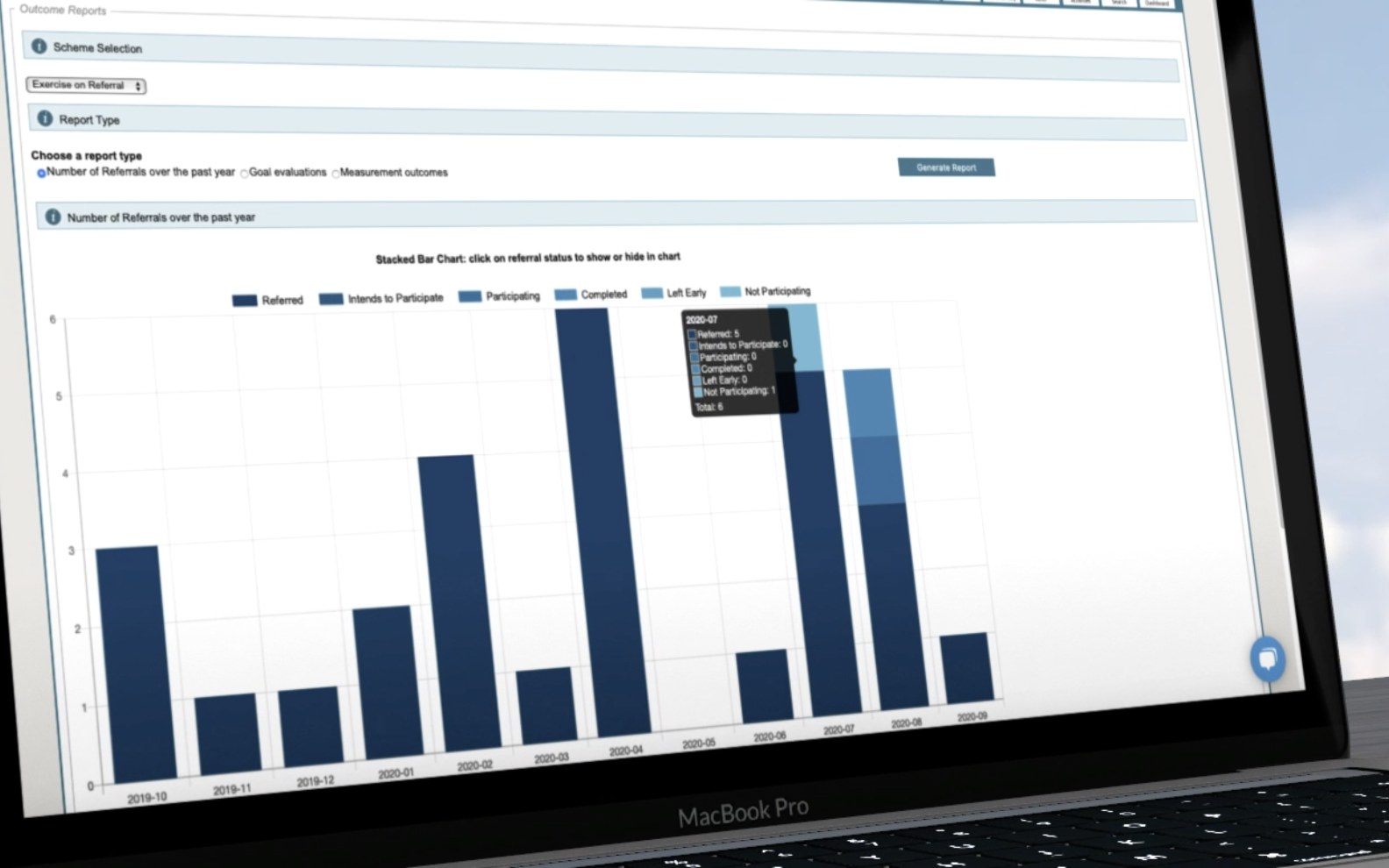 Key Performance Indictors are King
When it comes to service reporting, key metrics are built right into ReferAll, to help you produce reports, effortlessly.
Data filters include high level statistics such as total referrals within a chosen period, referral source and areas of deprivation, right down to deeper statistical analysis.
This means producing the reports you need will no longer be a headache. We even offer a user dashboard for commissioner access, too.
"ReferAll came on board in 2014. By then, we were getting around 1,300 referrals a year, but our data collection was pretty basic. We needed a system that was secure from a data protection point of view as well as able to capture the results people were getting to enable us to show the impact we were having."

Health Development Manager at Life Leisure
"By using ReferAll's bespoke online system we can examine detail as well as generalities. A great example of this is the tests our staff have carried out on patients during the first week of their EOR programme and the comparative results for each participant on the final week."
Business Development Performance and Information Officer - Wakefield Council
"I have nothing but positive things to say about ReferAll. Working with a small organisation makes life easier. The personal element makes a big difference. I always know the work will get done."

Healthy Living Project Officer - Wandsworth Council
"Using ReferAll's reporting tools, we can clearly demonstrate to our commissioners that we are encouraging a higher referral uptake and significantly improving not only the physical health but also having a positive impact on the mental wellbeing of our customers."

Managing Director - Brio Leisure